12 Marzo 2007
12 March 2007
Galileo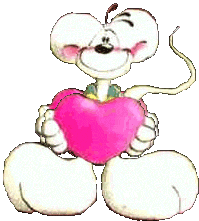 Phalbalà
Announce the birth of three babyes...THEY'RE WONDERFUL!!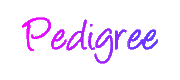 Lamù has finished her delivery few hours ago... AND .. ... At least last year Tuiska had waited a day from the birth of Phalbala ... But March 12 is a beautiful day ...!

.................... Why not have them all on March 12........................

. Taking advantage of our air quite shocked thought well of three wonders for us

We have not done photos to newborns ... 'cause with 7 puppies there is always much to do ... And some 'because ... We thought to keep them all for us for a while '...

And now presentations
Nemo

Seal tabby male

Nemo is a seal tabby ... Striped just like the little Nemo .. We hope that this name will bring very much luck ... And as the little Nemo can confront and overcome every difficulty ... That can meet great friends and be always, always happy!
Nesquik

chocolate tabby male

Nesquik is a tender chocolate tabby kitten .. Its color makes me think of chocolate milk ... And his name has the taste of milk with chocolate ... As he is sweet!

Nesquik between three Phalbala baby is the most lovely ... Not attacking and not react ... But loves to play and watch me with an intensity that recall my Dear Jonny!
Nuvola

Chocolate tabby Female

Our choco-girl decided to follow the footsteps of her sister Memole ... Indeed as you see is the largest of the litter ... Has dark brown eyes ... Already called loudly for the wellbeing !.... Has already made breakthrough in the heart of many .. And of course in MINE!
One month :
14/04/2007
all Toghether now:
and now Lamu and Blue kittens :

Little Blue Lupin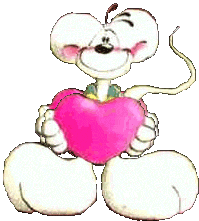 Lamù
Announce the birth of 3 boys and a girl !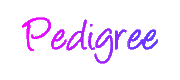 And the first to be born on March 12 are the first kittens of Lamù ...


Her treasures are unique and although she had to choose from among 8 different colors ... Lamù has decided to focus on only one color ... The seal!

And so has given us a 3 seal and 1seal tabby

And now presentations
"Paciocchino"

Seal Point Male

Is a small ball of fur tender tender thinking mainly eat ... we have to find him a real name!!
"Pisolo"

Seal Point Male

maybe for the difficulty in finding a name right ... maybe because his dreaming look is so funny.... And his passion for sleeping ... Our littleboy in seal for now is called "Pisolo ..."
Napoleone

Seal Tabby Male

Seal Tabby already .. Small variation to seal .. For him we found a name important ... but his nickname is " bigeyes"...do you wonder why?
"Nanà Supergirl "

Seal Point Female

Could only have a name like this the first Lamù's girl!! ... Infact Nanà Supergirl is a cartoon animation, just like Lamù has extraordinary powers and the ability to fly: o)

We are sure that she will be able to fly happiness who will be fortunate enough to share his home with her : o

Many pics :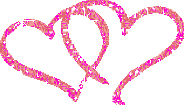 (c) Copyright Amazing Dreams